Jada Funk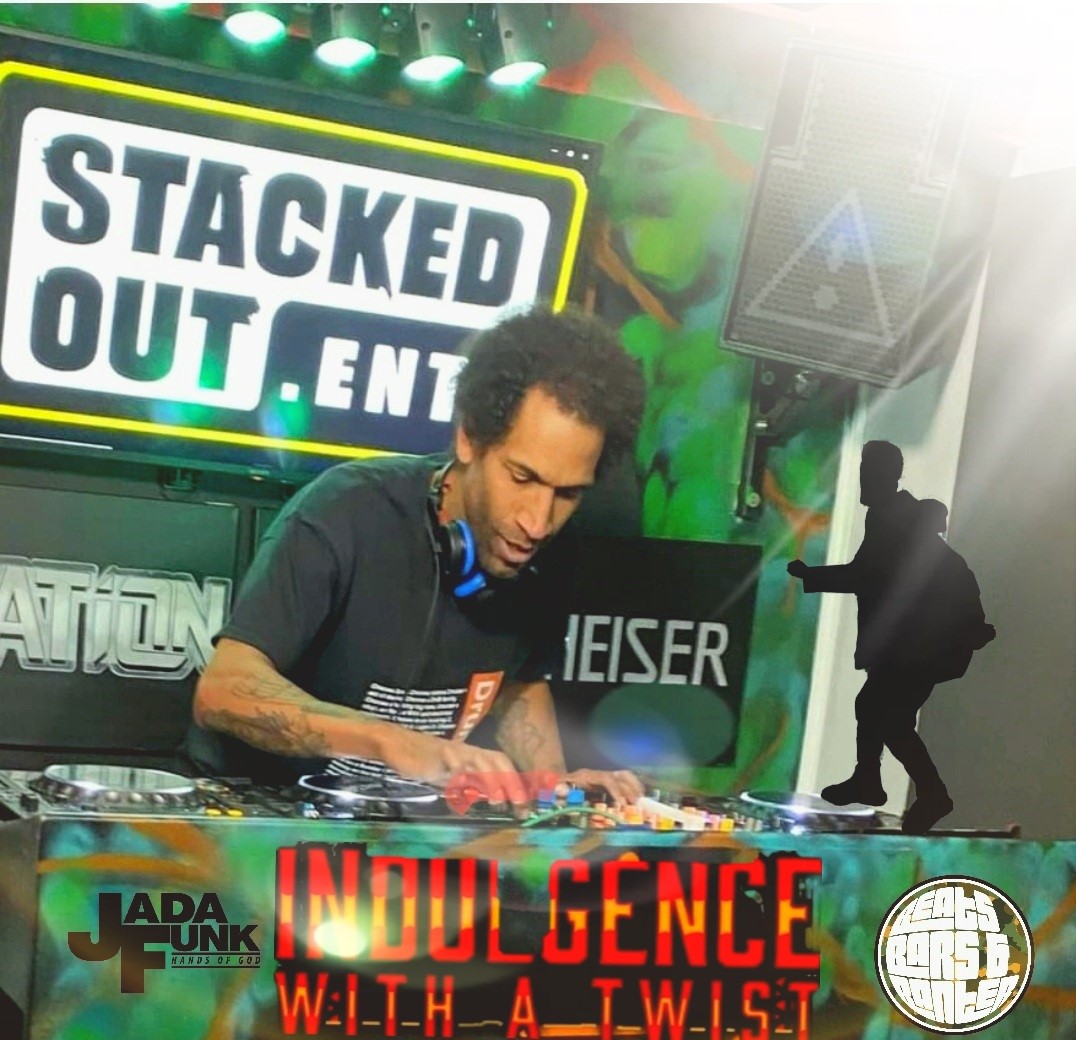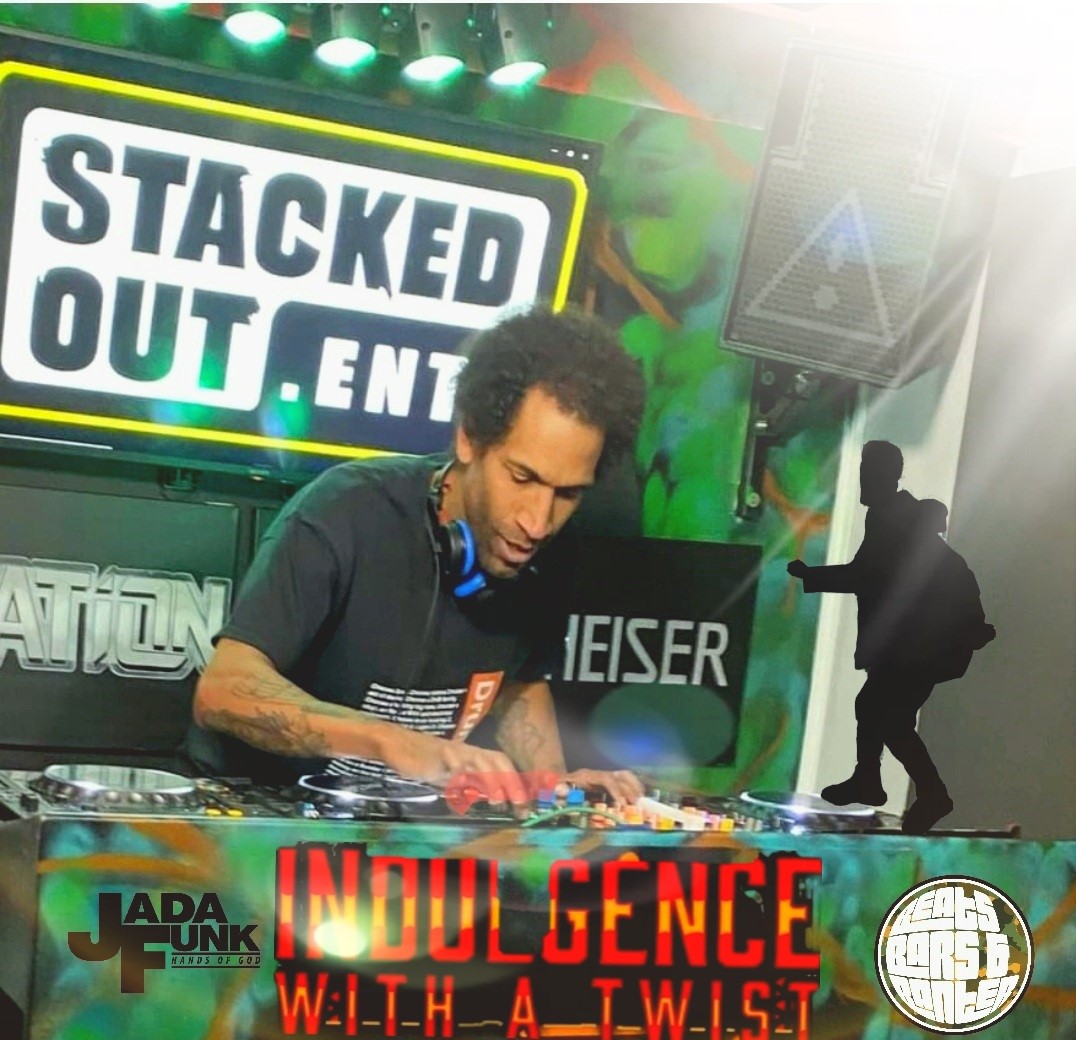 THE DJ
Jada Funk has been clubbing since he was 14 years old and has always loved good music good people and of course good vibes.
Jada Funk has been 27 Years DJ'ing and started when he was 16 years old with his twin 2badd. He mainly played hip hop and 2badd mainly played Jungle which was a key in how they developed their own taste and skills as DJs.
Over the years Jada Funk has played at many events and clubs up and down the country and abroad The 5 Rifles Summer Fest Germany (Salute the Troops) Twice As Nice at Castle Club Malia whilst holding down different residencies in Swindon which is the town Jada Funk grew up in at various pubs and clubs around the town - Suju Rehab The Spot The Apartments to name a few.
Cutting his teeth in the Legendary Brunel Rooms - Fruit Club led on to many other events over the years such as One Nation Garage Nation Bring The Noise Twice As Nice Sidewinder Playtime SN1 Fest now SMF.
Jada Funk and his twin have played alongside some legendary acts DJs and MCs Kano Sway Chase & Status Lady Leshur DJ Swerve over the years.
Jada Funk has had show's on Local Pirate Radio Impact FM and Blaze FM Miss Represents Internet Show - way way back before online djing was as big as it is today.
Jada Funk has also had a short stint on Swindon 105.5FM which were all over different Times of his DJ Progression and Covered Different Genres from Hip Hop Jungle RnB UK Garage DnB Reggae & Grime.
Jada Funk was also part of The BMG Street Team which led to more HipHop & RnB based work involving lots of networking artist album promotion interviewing artists reviewing singles and albums album Play Backs and launch parties.
DJing tapered off for a couple of years whilest he focused on running his Muay Thai Gym with his twin brother. They have a good mix of people at the Gym and DnB is normally the soundtrack to their training sessions. DJ Bizz is one of Jada Funk's Students alongside a crew of hard working party animals.
During lockdown Jada Funk got back into mixing getting together with friends doing a few live streams teaming up with long-term friends DJs and MCs (2badd Bizz Danger QT K9D) forming BBB (Beats Bars & Banter) collective which host regular live streams and have events coming up this year.
*Hands of God! lots of people get this twisted and think that the name is ego. Hands of God is the name given to Jada Funk by a close friend in reference to his skill and diversity to mix different genres. Jada Funks artistic talent drawing on his baking and cookery skills and deftness on the hand pads as well as ability to throw hands if he has to.
Jada Funk is part of an upcoming Drum and Bass Collective called Shellington F.C Ft. himself DJ Bizz and Mr Progress as the Crews DJs - with his twin brother MC 2badd Mc Danger K9D and Scouse MC taking up Mic Duties.
This Septets are also known as TEAM VIBES due to the dynamic workings of the group and the natural flow and infectious energy they all bring.
SFC have recently collaborated with more superior wear for the teams football themed shirts. This has garnered the attention and support of the Legendary Serial Killaz UK.
THE MUSIC
James Fisher aka DJ Jada Funk is a multi genre DJ playing Hip Hop RnB Garage Jungle and Drum & Bass.
UP & COMER 2023 - COMPETITION MIX ENTRY
AVAILABLE FOR FREE DOWNLOAD - please see link
Also available on soundcloud https://on.soundcloud.com/ABh79