Samplur
The DJ
My passion for dnb and underground music started when I was about 12 listening to Fabio and groove rider on the radio at 2am. Being a drummer from the age of 10 I've always had a massive interest in wicked drum beats and riffs. When I heard d&b for the first time I fell in love straight away. From there my passion grew more and more. My mates had decks growing up and I used to have a little mess around but nothing to serious. Then when they sold them to party I just had to listen to tape packs and CDs.
The Music
When I was in my mid 20s - I got the chance to have a go on technics again and from then I was hooked. I'd go round my mates and practice once a week. Within 2-3 months I had beat matching down to a T. I grew and grew from there. Within a year and a half I started playing at parties building my confidence to play in front of an audience.
The Inspiration
Since then I have been working my way forward playing at events and festivals to the masses. I have a monthly show on dose radio. I love all styles of dnb which I put in all of my sets along with raggatek as well. I mean who doesn't love a mashup of all styles. I also love playing trance, minimal techno. Well the list is too long to write... I love playing all sorts of music but d&b is by far my favourite go to style.
The Genres
ALL THINGS DRUM & BASS ~ JUNGLE
Under Label(s)
Twisted Records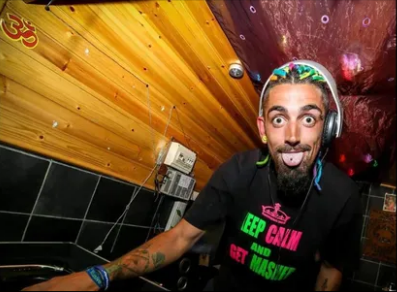 Copyright © 2018 Indulgence With A Twist & Twisted Indulgent Records - All Rights Reserved.