D-Zire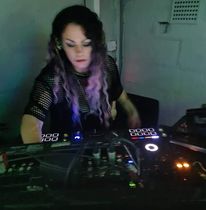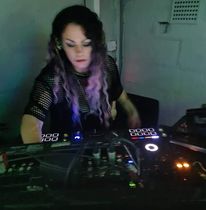 The DJ
Deanne Hoyland aka D-Zire is more than an established artist in the UK Dnb Scene.
Starting out in Southampton in 2008 as a vocalist for RSR Recordings. She featured on many Happy Hardcore anthems that were pressed & sold on vinyl and also featured on the album 'Hardcore Till I Die' which went world wide. She then moved on as a vocalist for 'Diggy Stylus' and performed a live PA at Big Chill Festival in 2010 on the BBC introducing Stage.
Teaching herself to mix in 2016 she started out by playing on nearly every major DnB Radio show in the UK she has had residencies on stations such as Kool Fm The Goat Shed & The Junglist Network to name a few reguarly guesting up and down the country on fellow dj shows like Rough Tempo Bloc 2 Bloc Life FM Origin and more working with legends like Ragga Twins MC Blacka MC Fearless Demolition Man Rudeboy Keith and a multitude of well known Djs.
The Music
She received a nomination for Vocalist Of The Year in the 2017 We Love Jungle Awards for her song 'Moving On' with Brian Brainstorm on Liondub International encouraging her to produce her own music giving her a huge back catalogue of Music releasing on labels such as Dj Hybrid's Deep In The Jungle LionDub International Souldeep Dutty Bass and |Original Key as well as forming her own label False Widow Records. She even had one of her tracks remixed by The man himself Bou. Her Music has been aired on BBC Northampton and she had a Production Guest mix feature on BBC Introducing.
With her Hard & Fast energetic Dj style D-Zire is not shy behind the decks. Her unique style and surprise switching will keep ANY Raver Glued to the dance-floor wanting More.
D-Zire has played all over the country; London Bristol Cambridge Peterborough Derby & Bedford and has played in prestigious clubs like Scala London and Egg Club.
UP & COMER 2023 - COMPETITION MIX ENTRY
AVAILABLE FOR FREE DOWNLOAD - please see link
Also available on soundcloud https://on.soundcloud.com/eSGRB
https://www.youtube.com/watch?v=MgtRqg2F158